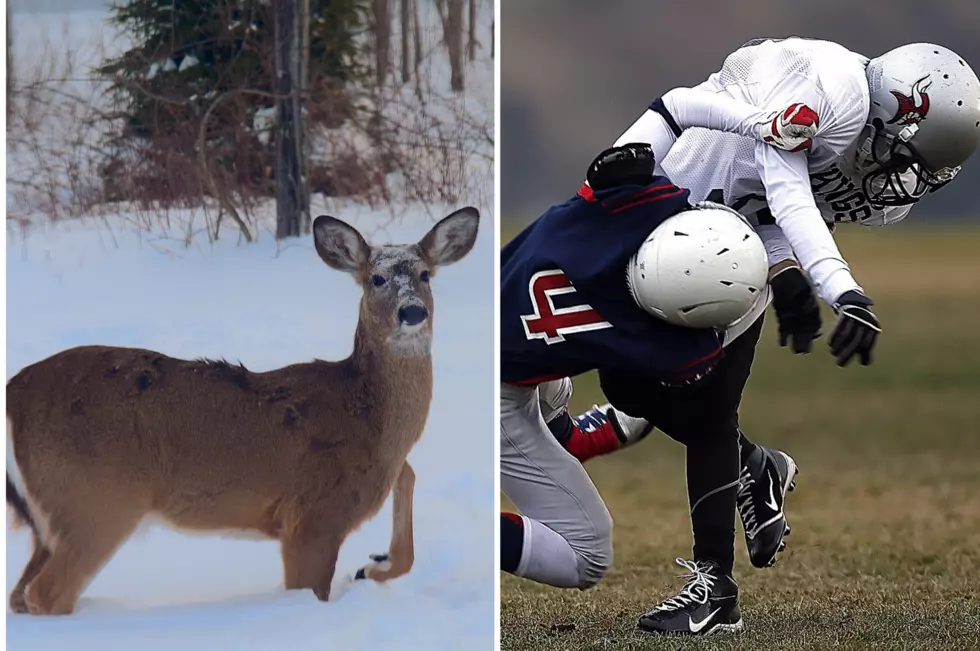 Deer May Soon Be Signed as a Griz Football Linebacker
canva.com
It really feels like a big part of us is missing. The absence of Griz Football this fall is almost too much to take. Thanks to the COVID 19 pandemic, the Big Sky Conference "has begun exploring modified versions of a conference football schedule to be played in the spring and fully supports the NCAA shifting the FCS championship to the spring."
We can take a little comfort in knowing that Griz football did not go away entirely. In fact, the lull in the usual course of events has allowed more time for recruiting more players and fine tuning the tackling machine.
The Montana football team picked up its seventh known commit in the 2021 recruiting class when Oregon high school student Liam Brown announced his commitment Wednesday. The 6-foot-5, 295-pounder plays at Sunset High School in Portland, Oregon, as a two-way lineman. 
Montana has four known in-state commits: 3-star athlete Jace Klucewich, 2-star wide receiver TJ Raush and 2-star linebacker Geno Leonard from Missoula Sentinel and 3-star linebacker Kellen Detrick from Havre.
Us fans of Griz Football love seeing some hard hits. That is why we think that the coaches need to take a serious look at an up and coming star player out of Canada.
Trending video out of Canada shows a deer that just may lead our boys all the way to the championship. If only we could find a way to incorporate deer into the football roster. Imagine if Bambi made the Hall of Fame.
KEEP READING: See how sports around the world have been impacted by the coronavirus