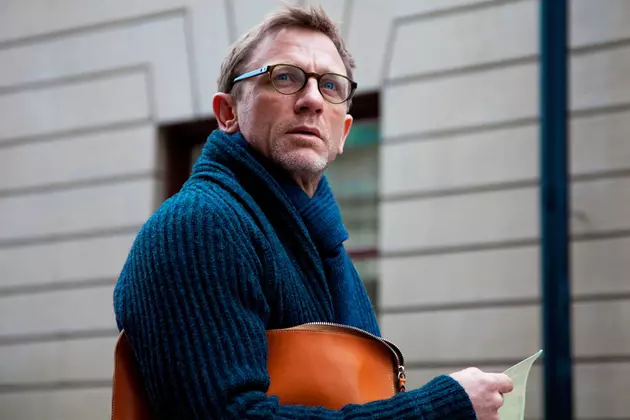 Daniel Craig Officially Starring in Showtime's 20-Episode 'Purity' Series
Columbia
Now set for 20-episodes, the Scott Rudin-produced Purity follows the title character (long for Pip) as "a young American woman who does not know who she is, and Andreas [Craig], a charismatic German provocateur … He heads a South America-based organization that traffics in all the secrets of the world; Pip gets an internship there in search of her identity."
Says the official synopsis:
Purity is a morally complex story of youthful idealism, extreme loyalty and cold-blooded murder. Franzen's intricately plotted novel is populated by characters both hungry for the truth and desperate to hide it. From Stasi offspring to Oakland anarchists, Franzen tracks his characters' landscapes as varied as East Berlin, the Bolivian jungle, East Harlem walk-ups, and the California Redwoods. Purity is at once supremely ambitious in scope and intensely intimate in its treatment of character – a decades-spanning tragicomedy that builds to a contemporary climax.
Todd Field will write, direct and executive produce every episode, set to unfurl over two years on Showtime. Scott Rudin, Eli Bush, Franzen and David Hare will also executive produce, with Haren and Franzen serving as writers.
Production will begin in 2017, but is Purity an official end to Daniel Craig's Bond?