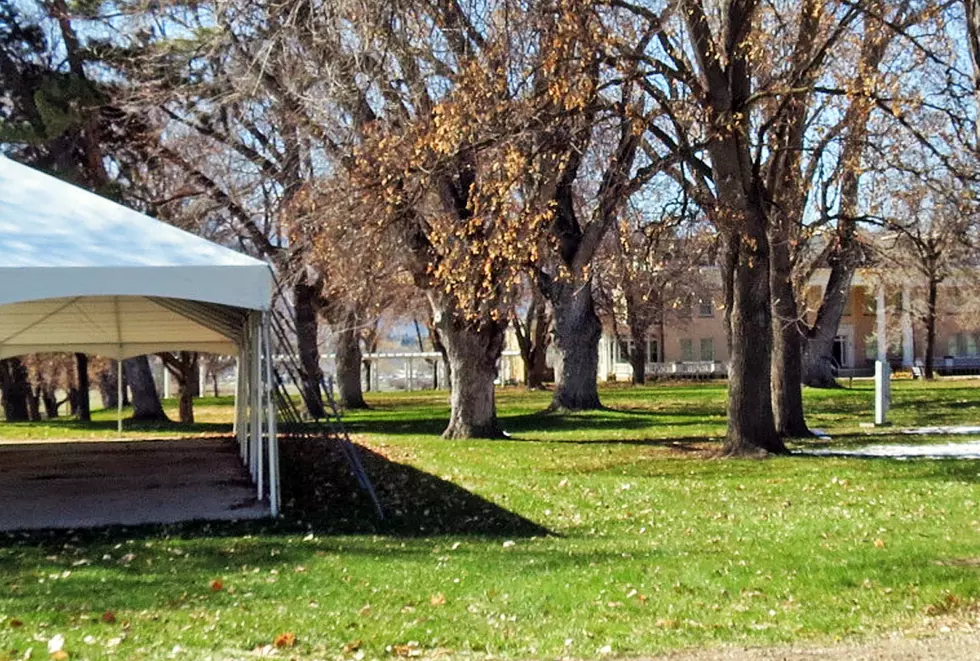 Daly Mansion Celebrates Mothers Day With Tea and Garden Tour
Daly Mansion and tent. (Steve Fullerton, Townsquare Media)
The Daly Mansion Mother's Day Tea is back! The annual event will not be in the mansion this year, but under the new summer tent on the mansion grounds. There will be an added garden tour, too, according to Courtney at the mansion.
The Tea is May 8th from 12 Noon to 3 p.m. and is a great time for a little "dress up," too. In fact, with the theme "Run For The Roses," there will be a Kentucky Derby-style hat contest, with three categories - most elegant, most colorful and most creative. Those attending can come early for a Garden Tour on the mansion grounds at 11 a.m. If there's enough interest a second tour might be added. And, there's a raffle for a basket of hand-decorated cookies.
What's on the menu? You can have tea or mint lemonade and the tea sandwiches will be a choice of Cheese Swirl, Chicken Salad, Cream Cheese and Cucumber and even PB&J (Peanut Butter and Jelly). Salad choices are Green, Dublin Potato, Pea or Sauerkraut. Add to that fresh fruit, relish tray, deviled eggs, and honey bread. Of couse, there's dessert, too.
A photo booth will be operating so you can capture the day with you and your mom and there will be some yard games, too. The cost is $35 per person for adults and $25 for those aged 13 and under. Tickets are becoming scarce, so check the Daly Mansion website or call 406 363-6004 - 2# to reserve your and your mom's place at the Mother's Day Tea.
Oh, and don't forget to donate to the Daly Mansion Preservation Trust, one of the many non-profit organizations on "Bitterroot Gives" May 6-7.
See Missoula's New AC Hotel