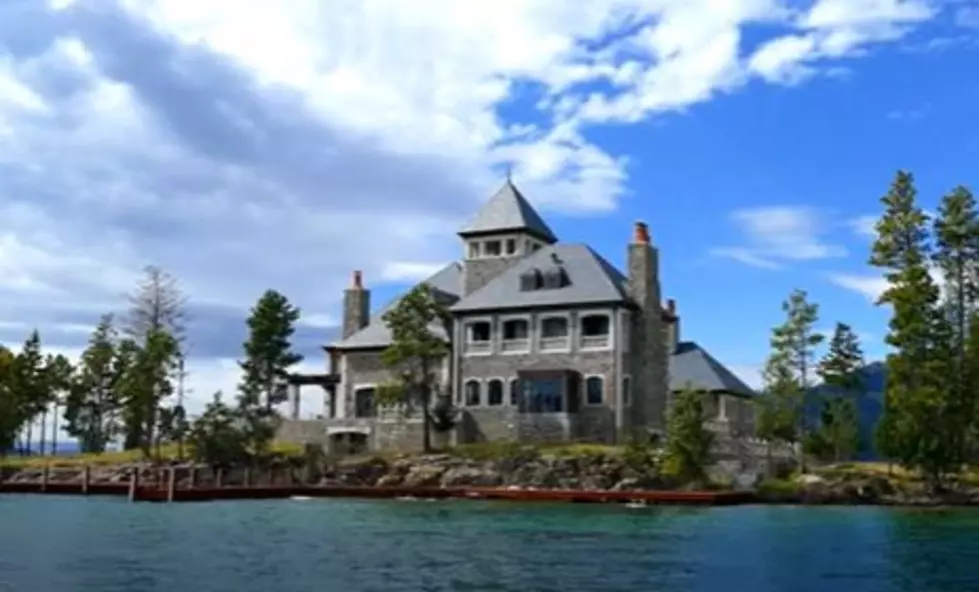 Big Sky Big House: Biggest House in Montana is Gigantic
The Pinnacle List/ YouTube
You hear people say that things are bigger in Texas. Probably because it is such a big state. But, so is Montana. We are known for some BIG country, BIG water, BIG steaks and BIG skies. How big is Big Sky country's biggest house? How about nearly 19,000 square feet.
Montana's Shelter Island Estate is the largest home in the state.
As a person who has lived in a 900 square foot home for 7 years now, it would seem surreal to live in anything larger. Granted things get claustrophobic at times, having thousands of feet of living space would feel like living in a shopping mall. But, there is something to be said about having a space large enough to race go carts inside of.
According to Angi.com, Montana has the 43rd largest home in the country.
The lone property on the 22-acre Shelter Island in Flathead Lake—one of the cleanest lakes in the world—the Shelter Island Estate boasts 45-foot ceilings, an indoor shooting range, a rail system to transport boats from the stall to the house, and easy access to nearby Glacier National Park.
Just imagine owning your own island on Flathead Lake. How cool it would be to feel completely secluded. While living in the lap of luxury.
According to privateislandsonline.com
The 5 bedroom/8 bath Main House is over 24,000 square feet with 10,000 square feet of heated porticos and outdoor entertaining space that surrounds the residence and allows indoor/outdoor living and entertaining on the largest scale. Each main room has outside sliding doors to allow indoor/outdoor living and entertaining.
Unfortunately the home is no longer for sale.
LOOK: Photos of Montana's Own 'Earthship'
A new Airbnb in Big Sky, Montana gives you the chance to have a totally off-grid experience.
Most Expensive Airbnb in Western Montana
Entire villa available on Airbnb
Near Superior, Montana