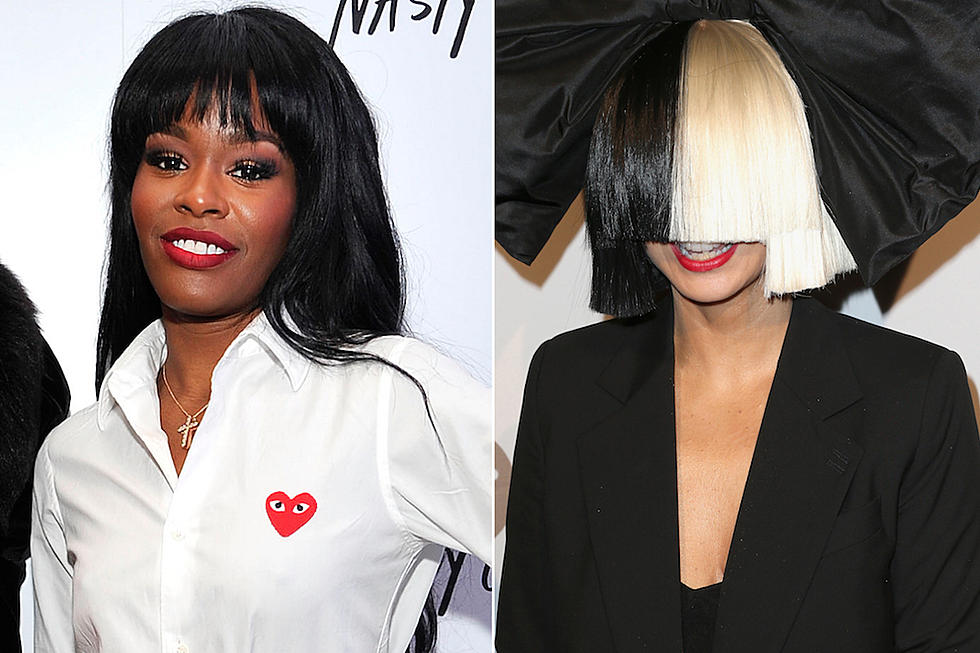 Azealia Banks Issues Warning to Sia After Singer Comments About Her Sacrificing Chickens
John Sciulli / Frederick M. Brown, Getty Images
In the infamous video, Banks tells her fans that she's doing some housecleaning, which included removing the blood stains off the wooden floor from years of mutilating chickens. "Yes, you know I got to scrape all this s--- up, I got my sand-blaster and my goggles. It's about to go down," she tells her fans. Before banks switches on the sander, she looks into the camera and says, "Real witches do real things."
After Banks's video was posted online, animal lover and pop tunesmith Sia voiced her disgust on Twitter. Although she didn't mention Banks by name, the tweet was clearly aimed at the "212" rapper. She wrote:
Of course, Banks never turns down a good Twitter fight and she unleashed her wrath on the Grammy-winning singer-songwriter. The Harlem rapper called Sia a pompous white bitch and issued a warning to her to not disrespect her religion...or else!
This Twitter skirmish comes as Banks appears to be practicing witchcraft at her home. She is currently making magic potions and other things related to her religion. In the past, she has revealed that her mom practiced voodoo during her childhood. But we can't imagine her mother was teaching her how to mulate chickens inside a closet. We are just saying.
All of it is just bizarre. Hopefully, their brief spat won't escalate and Banks won't get banned on another social media platform.
What's Beef? 10 Hip-Hop Twitter Feuds