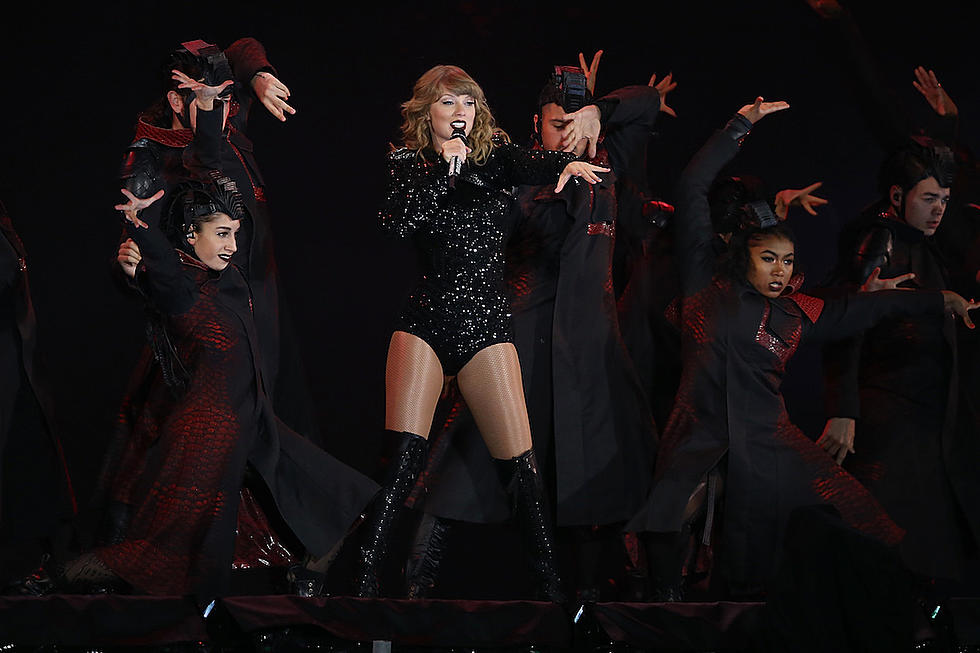 Are Taylor Swift + Joe Alwyn Getting Engaged Soon?
Paul Kane/Getty Images
Joe Alwyn, the pop star's boyfriend of nearly two years, is reportedly ready to get down on one knee. A source told Us Weekly the 27-year-old British actor is serious about his love for Swift and is preparing to take their relationship to the next level.
"Joe is very keen on proposing soon," the insider claimed. "But he wants to make it unforgettable and extremely special."
It's unclear what he's got planned, but the "End Game" singer is sure to love it. The source says Swift, XX, is head-over-heels for Alwyn.
"He's her dream guy," the anonymous source said. "Taylor's going to be over the moon."
The source said Swift feels "She can be herself with Joe." The musician reportedly sees a future with Alwyn, which includes children.
"Taylor has always said she wants a big family and she sees herself having kids with Joe," the insider told Us.
Swift and Alwyn have been dating since 2016. They've made sure to keep much of their relationship under wraps, however they're often seen out and about together in the United Kingdom and New York and make it a point to be at events to support one another.
Celebrity Couples Who Got Engaged in 2018