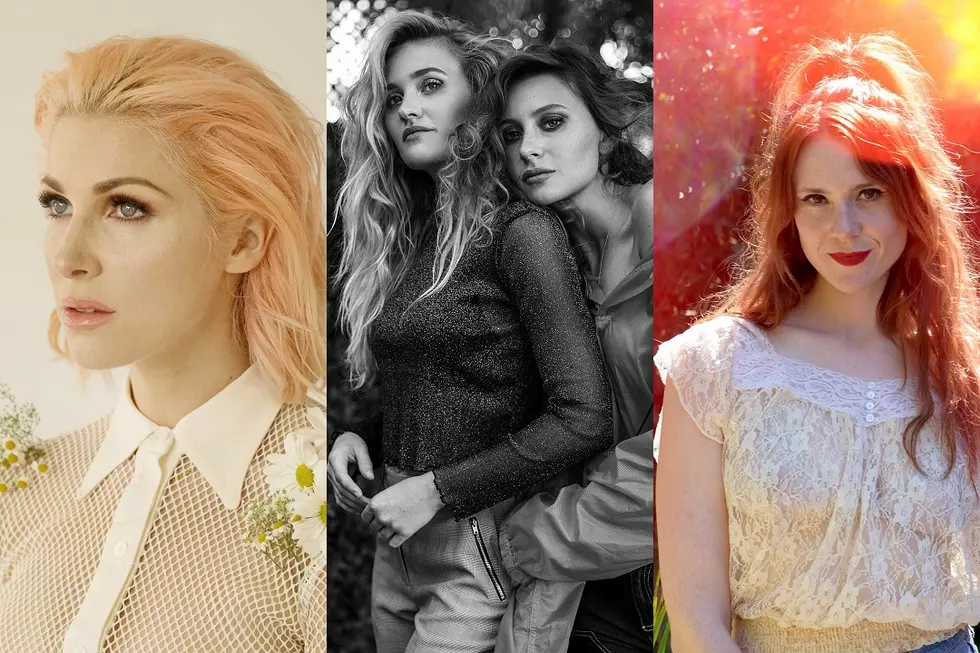 2017 Sound Off: Aly & AJ, Bonnie McKee, Kate Nash + More Wrap Up the Year
Nikko LaMere / Elias Tahan / Charlotte Patmore
As the year hurtles towards its end and we gear up for the inevitable champagne and fireworks of New Year's Eve, we find ourselves in a moment of introspection and reflection, glancing back at 2017 while simultaneously looking forward to what 2018 has in store.
And we're not the only ones: To help us ring in the New Year, we asked some of our favorite artists to sound off on 2017 and share their thoughts on the year ahead.
Below, check out what Aly & AJ, Kate Nash, Parson James, Billie Eilish and more had to say about the state of the union in 2017, their favorite music discoveries this past year and the songs they'd recommend to Donald Trump.