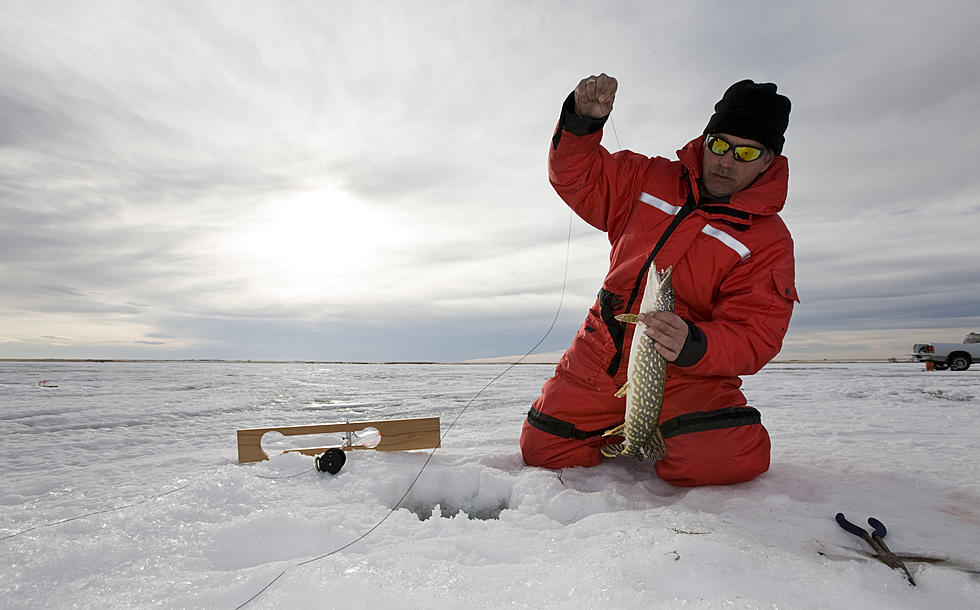 A Helpful Guide: What to Wear When You Go Ice Fishing in Montana
Steve Mcsweeny/Getty Images
Montana has been seeing a ton of snow this week, and you know what that means: people are gonna be out there in the cold, doing some of their favorite winter activities.
For some people, that means getting out to the slopes and doing some skiing or snowboarding. For others, it could mean finding a hill and taking the whole family sledding. And some people like to get out on a frozen lake and do some ice fishing.
Montana Fish, Wildlife and Parks Has Some Advice For Ice Fishers
If you're someone who wants to get into ice fishing but doesn't know where to start, Montana Fish, Wildlife and Parks has some advice for you. They posted a handy guide titled, "What to Wear and Bring Ice Fishing" on their Facebook page.
Among the items highlighted are long underwear, warm gloves, waterproof boots, a water bottle, ice picks and more - all things that make sense.
But if you take a look at that photo, there's one item that made me do a double take: "MAGGOTS IN MOUTH SO THEY DO NOT FREEZE."
I'm... pretty sure they threw that one in there as a joke. It has to be, right?
Either way, the rest of the stuff in the photo seems pretty useful! And who knows, maybe an inexperienced ice fisherman will take it to heart and it will be a hilarious prank.
Are you getting out to do any ice fishing in Montana during the winter this season?
Six Winter Things Every Montanan Should Know
If you live in Montana, you need to be prepared to survive during the winter. Here's six things every Montanan should know.
LOOKING BACK: Photos of Missoula and How It's Changed
Check out these photos of how Missoula has changed over the past decade.
10 Fun Things to Do This Month in Missoula
Now that the holidays are behind us, here are some fun events to look forward to in January of 2022 in Missoula!